Bible Study – Right and Wrong in an Upside Down World
Why do this Lesson? To help us learn to live by God's perfect moral standards.
Is it true that there are no absolute moral standards as some claim? Why does this concept present a problem?
Should there be a long list of do's and don'ts in life that a person must carry out perfectly? Why does this concept present a problem?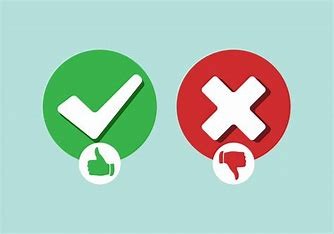 By what moral standards do the masses live? What decides what they will do and what they won't?
Is what was wrong in the New Testament still wrong today or should we learn to adapt to the times?
Do you think that God has changed his standards to accommodate the present world political climate?
Why do you think that people do not value God's moral standards?
IF WE WISH TO LIVE OUR LIVES ACCORDING TO GOD'S MORAL STANDARDS, WE MUST KNOW THAT:
I) GOD'S STANDARDS APPLY TO ALL PEOPLE – Ps.9:7-8, Rom. 2:14-15
Psalm 9:7–8 (NKJV) — 7 But the LORD shall endure forever; He has prepared His throne for judgment. 8 He shall judge the world in righteousness, And He shall administer judgment for the peoples in uprightness.
Romans 2:14–15 (NKJV) — 14 for when Gentiles, who do not have the law, by nature do the things in the law, these, although not having the law, are a law to themselves, 15 who show the work of the law written in their hearts, their conscience also bearing witness, and between themselves their thoughts accusing or else excusing them
According to the above verses, what authority reigns forever? What is the throne for? How will we be judged?
Where does the second passage say that God's standards are written?
Do you think it is true that if you have to sneak around to do something, chances are that God is telling you that you are outside His standards?
II) GOD'S STANDARDS ARE BEST FOR US – Ps. 19:7-11
Psalm 19:7 (NKJV) — 7 The law of the LORD is perfect, converting the soul; The testimony of the LORD is sure, making wise the simple;The commands of the LORD are radiant, giving light to the eyes. 9 The fear of the LORD is pure, enduring forever. The ordinances of the LORD are sure and altogether righteous. 10 They are more precious than gold, than much pure gold; they are sweeter than honey, than honey from the comb. 11 By them is your servant warned; in keeping them there is great reward.
What do you see as the benefits of doing things God's way?
Does going through the motions count or does it start with a love and dedication to God and work its way out?
III) GOD HOLDS ALL PEOPLE ACCOUNTABLE – Ezekiel 18:1-4,19-20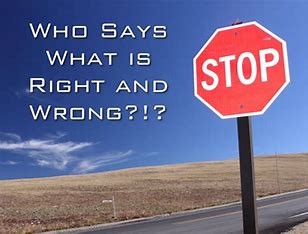 Ezekiel 18:1–4 (NKJV) — 1 The word of the LORD came to me again, saying, 2 "What do you mean when you use this proverb concerning the land of Israel, saying: 'The fathers have eaten sour grapes, And the children's teeth are set on edge'? 3 "As I live," says the Lord GOD, "you shall no longer use this proverb in Israel. 4 "Behold, all souls are Mine; The soul of the father As well as the soul of the son is Mine; The soul who sins shall die."
Have you ever been held accountable for something that was not your responsibility? What was it like?
Has someone else ever been held accountable for something you did? What is that like?
Society's tendency is to tell us that we are not accountable for upholding God's moral standards. What do you think based on the above passages?
Challenge of the Week: God is the source of all truth. Seek His truth; and, not the truths of this world unless they are His truth. Live your life by His truth.